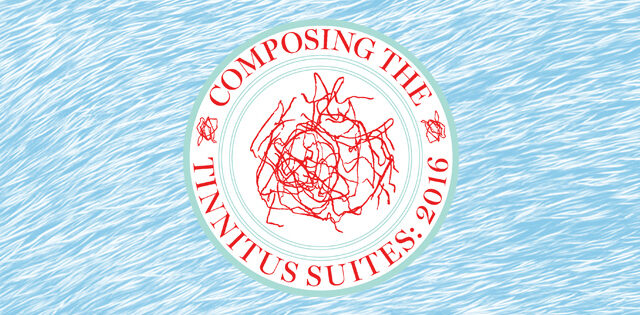 Composing the Tinnitus Suites: 2016
I want to compose music that makes tinnitus desirable rather than despised. I do not want to get used to my hearing damage—I want to use it.
Listening to tinnitus is listening to the fundamental instability of one's own listening. If the music is dangerously loud, I may be hurting for days afterward— and donning earplugs only intensifies the ringing sound. So, any musical situation that doesn't incorporate the hearing damage as an operator is intrinsically out of tune. For me, being out of tune is not just about the tension of strings, but the consonance of ideas. I can't stop my tinnitus, but I can tune myself to it.
Composing the Tinnitus Suites: 2016 was a series of four concerts, taking place in the fabled Sanctuary of the Rotunda of West Philadelphia. Each concert featured unique music and collaborators, and explored the aesthetics of hearing damage. Each concert also had lectures or interviews—with neuroscientists, theorists, and disability rights activists—interspersed within the music, contextualizing the music with real theses about hearing damage.
This whole project was preceded by a long residency inside the Rotunda. Playing the Lady's Harp everyday over the course of 4 months caused a
Ellen Fullman Duet

words words words
The Tinnitus Trio

For the
Mise-en Transcription

words words words