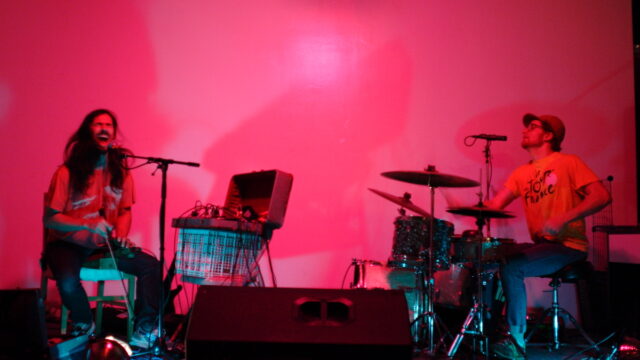 Dandelion Fiction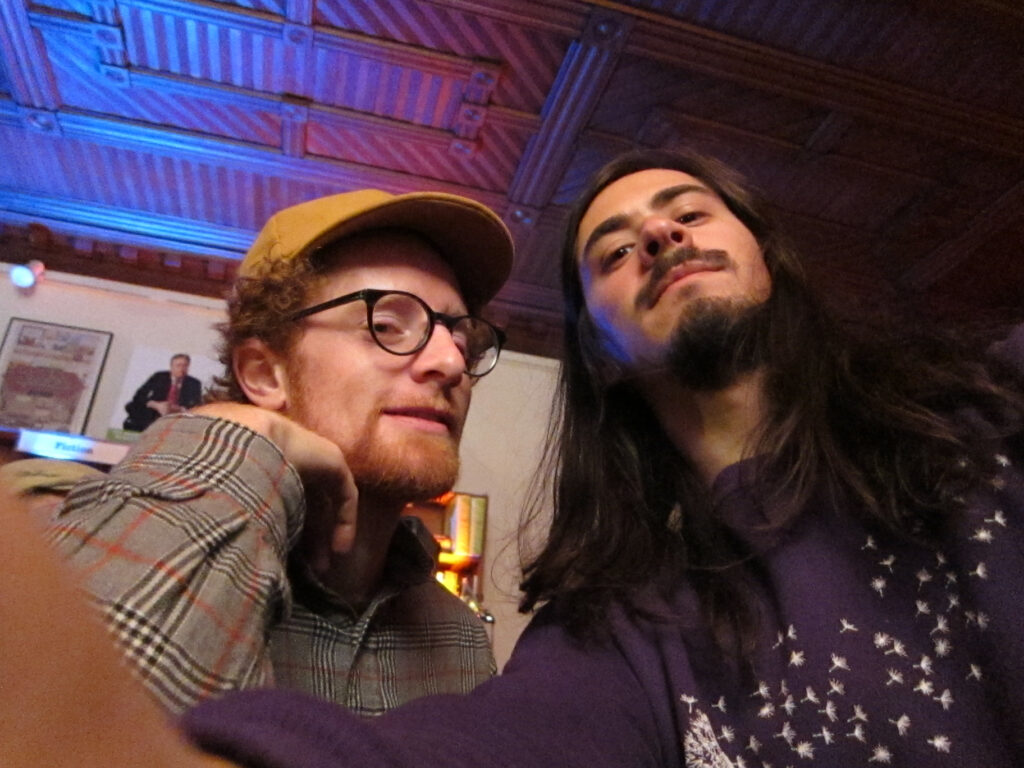 2005-2010: Daniel Fishkin
2011-2013 Daniel Fishkin, Zach Dunham
This band is dead as of 2015. Dandelion Fiction was a band where I played daxophone and sang songs.
Zach joined the band in 2011.  After Zach took a hiatus from drumming, it felt insincere to continue without him. I put my energy into other projects, and created new band names for them, too.  But It took some silent years before I realized that Dandelion is over.
What follows is our "bio" which we sent around to show promoters and venues.
"Dandelion Fiction is about sound, narrative and sing alongs. A description of this Brooklyn duo's music would vary depending on which member you asked. Zach might say it's a free jazz band, while Daniel would say it's punk rock. But really free-jazz and punk are just code words to describe the band's approach, or ethical center, rather than the way they sound. **We're Open Punk.** D. Fiction incorporates wild, inventive post-jazz drumming and strummed bass guitar with home made electronics, a bowed wooden instrument called the daxophone, and playful vocal duets. By fusing a hip-hop cadence with lyrics replete with wordplay and pathos, these duets sink into a bed of live looping and delay, building in layers until the meaning of the words is both obscured and unveiled. This is action music—performance art aimed to melt the hearts of philistines. Expect chains and whips, tears, the groaning and moaning of woodland mammals, an emotional response to the history of experimental music, and unexpected bursts of violence and dancebeats."